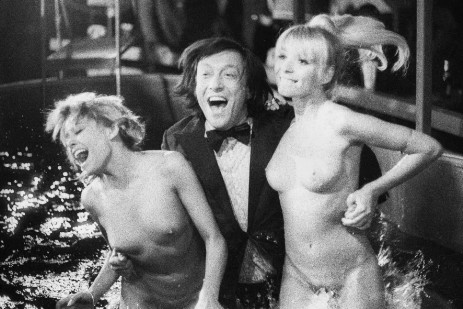 The Big Eden
Documentary, HD/35mm,
88 min.
A coproduction of Rohfilm/Berlin and strandfilm/Frankfurt - in coproduction with ZDF and in cooperation with ARTE.
German/English, Hebrew – with subtitles
Premiere: 15.02.2011 Berlinale 2011, Panorama
Frankfurt: 25.03.2011, 20:00, Lichter film festival
The story of Rolf Eden's life. A foray through the cultural history of Germany.
Rolf Eden is Germany's last playboy. As a discotheque king, he has launched the first »Miss pageant« and made striptease popular in prude West Germany. He has celebrated with the Rolling Stones, danced with Ella Fitzgerald and fathered seven children with seven women. An eighty-year-old with blond, long hair whose girlfriend is younger than his grandson – Eden isn't only an unprecedented provocation because of his boulevardesk lifestyle but also because he claims very convincingly: »I've always been lucky in life. It was like that, one hundred percent. I only had, only, only luck, never a low, never real trouble, always up, up, up, until today«.
After DER PANZERKNACKER (Brinks Bandit) and ACHTERBAHN (Rollercoaster) Peter Dörfler presents a movie about Berlin's boulevard king, Rolf Eden, who invented himself more than 60 years ago. It is the last part of Dörfler's trilogy about egomaniac male protagonists. With glittering images in cinemascope, the trained cameraman paints the portrait of a dazzling bird of paradise who has survived his own world, the Kudamm in old West Berlin. The film does not shy away from the lightness, the humor, the glamor of its subject and still directs the view behind Eden's masquerade.
DVD is available at Amazon.