Dance of Sisyphos
In Cinema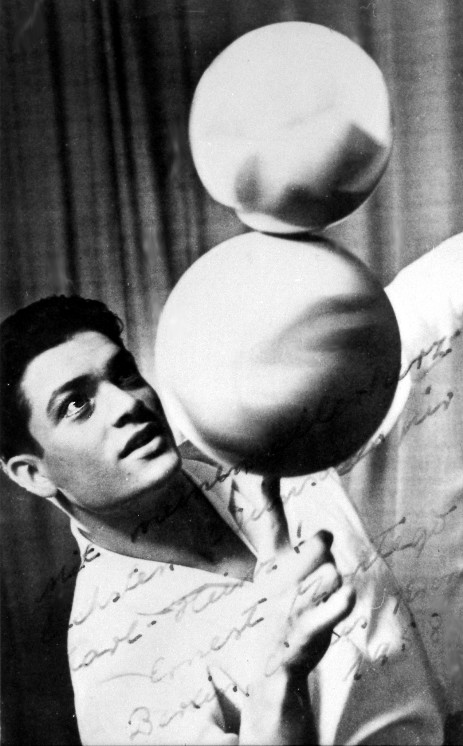 The Dance of Sisyphos
Documentary, Super 16mm, D 2001. 86 min.

They are a family of artists which once belonged to the top of the world - but in nowadays showbusiness they are a dying breed: the juggler Ernest Montego, his family and friends. For over 50 years Montego has been whirling balls, hoops, clubs through the air and safely picking them up again. A Sisyphus work. His sister Lottie Brunn, once was the quickest juggler in the world. For over 50 years. His older brother Francis Brunn, who combined the art of juggling with the art of dancing and who was viewed as the greatest in his field since the 1940s – often compared with the legendary Enrico Rastelli. Exceptional artist biographies, a family saga of three siblings who did not know each other for a quarter of a century until the first met in Las Vegas.
A film about juggling: the art of lightness that is so hard to reach. Hard disciplined training is required to enchant the audience in a magical 7 minutes. Only jugglers seem to be able to set aside the laws of gravity and bring order into everyday's chaos.
A story about artists and a story about aging. And the wish to die on stage.

DVD ist bei strandfilm erhältlich.
email: schmidt@strandfilm.com