BUTZBACH, GIESSEN, MARBURG -
Stories from the »Vormärz«: 1833 - 1838
Documentary feature, HD, 90 min. & mini series 3 x 30 min:
1. August Becker, 2. Georg Büchner, 3, Friedrich Ludwig Wilhelm Weidig
Director: Klaus Gietinger
Status February 2022: In development
August 1834, Hesse. The Napoleonic Wars are over, Europe has been restaurated, the people only want peace, but new trouble is already ahead.
Georg Büchner and his friend August Becker are part of a movement that will culminate in the March Revolution of 1848. Rector Weidig is the head, the spider in the conspiratorial web.
However, his followers are fed up with his cautious and feeble speeches and writings. His influence and his leadership position are on the brink.
The movement gains new energy when Georg Büchner, mediated by Becker, joins in and writes his seditious pamphlet »Der Hessische Landbote«, a pamphlet that uses official statistics (of the Grand Duchy of Darmstadt) for the first time to protest against unfair taxes and to point out the misery of the masses - with a headline that is still widely known today: »Peace to the huts, war to the palaces«.
But soon the conspirators are targeted by the authorities. Judge Konrad Georgi in particular pursues them, having no scruples about abusing his office and bending the law. August Becker and Weidig are arrested, Büchner is suspected, tries to free August Becker from prison before he is forced to bring himself into safety...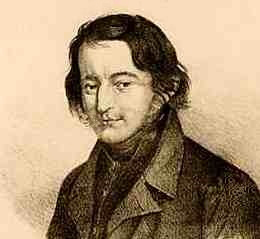 Feature film, HD, 90 min.
Director&Writer: Clara Jäschke, Daria Panthyukova
Funded by Hessen Film & Medien GmbH
Status February 2022: In development
There are many films about the often ambivalent relationship between mother and daughter. Not very many of them are comedies, and even fewer are about everyday life. »Alma Mater« tells exactly that: how a mother (early 40) and a daughter (19) learn to find their way in their new everyday life without or in this case even against the other. Coming of Age for both generations at the same time.
Which leads to Alma and her mother meeting one day exactly where neither of them should be, in a lecture hall at the University of Frankfurt, their new »alma mater«, where studying philosophy is initially a substitute for other plans that have failed, but whose failure they want to hide from each other.