Love and Things Like That
In Cinema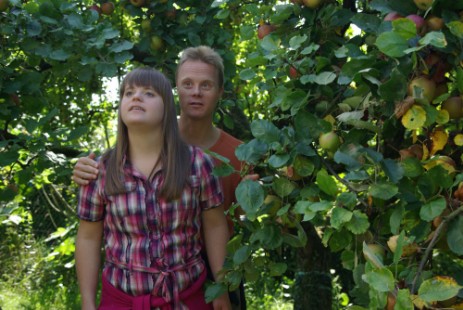 LOVE AND THINGS LIKE THAT / LIEBE UND SO SACHEN
Fetaure Film, D 2009, 58 min.
Dir: Cornelia Thau
On behalf of pro familia and with support from Aktion Mensch.
(epd). Tina and Kai love each other. They met each other at work - a workshop for people with disabilities. Both of them have Down syndrome. But that doesn't get in the way of their love and sexuality. In the nation's first educational film for people with mental disabilities, Juliana Götze and Mario Gaulke play two young people who fall in love for the first time.
DVD is available at pro familia.